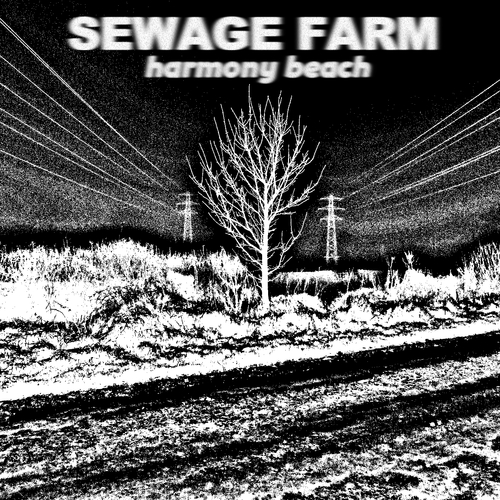 Harmony Beach
Available Formats
Tracks
Price
Buy
CD Album
12 tracks

£

7.99

Download Album (

MP3

)
12 tracks

£

7.99

Download individual tracks
From £0.99
Description
Sewage Farm - Harmony Beach
Harmony Beach is the second full-length album by the York-based rock band Sewage Farm.

The twelve track album was recorded at Wakefield's Greenmount Studios and overdubs took place at the band's home studio in North Yorkshire.

Harmony Beach builds on the band's 1960s influenced garage pop sounds by introducing elements that take in the distorted alt-rock of Dinosaur Jr, whilst adding some of the widescreen pop of Teenage Fanclub and the dark melodies of Elliott Smith.
Reviews
Here Comes The Flood review
York rock trio Sewage Farm hit the ground running last year with their debut album Cloudy. They stuck to their formula for Harmony Beach, their new full-length. Once again they mix fuzz driven power pop, psychedelica and garage for a collection of upbeat tunes about bleak themes. Whether they sing about being lonely (Alien Alone) or try impress a girl (Underneath Your Window) the band always find a way to wrap the pain in a pleasing melody.
Harmony Beach is a study in contrasts, a cheerful collection of songs and it's this inner tension that makes it a remarkable record. Think Nirvana meets The Jam (note the nod to the guitar part of The Eton Rifles in My Last Hour), under the tutelage of Big Star and Bob Mould.
Tracklisting
CD Album (DMM035CD)
Download Album (DMM035)
Sewage Farm

- Alien Alone

Sewage Farm

- Mindless Apathy

Sewage Farm

- Take the Pain Away

Sewage Farm

- Killing a Man

Sewage Farm

- Underneath Your Window

Sewage Farm

- Trampoline

Sewage Farm

- On the Brighter Side

Sewage Farm

- Top of the World

Sewage Farm

- Don't You Wanna Dance

Sewage Farm

- Born to Lose

Sewage Farm

- My Last Hour

Sewage Farm

- Justin Got Bored