SOCIAL SITUATIONS OUT NOW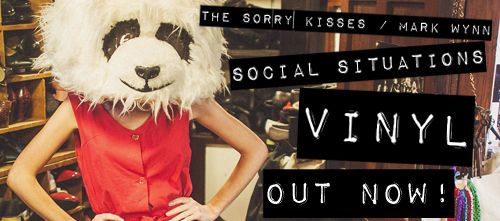 Welcome to the Desert Mine Music shop.
'Social Situations', the new split album by The Sorry Kisses and Mark Wynn is now available for purchase as a digital download and limited edition vinyl. Each record purchased will be accompanied by a free download of the music on the record.