CrimeFighters Original Soundtrack - OUT NOW!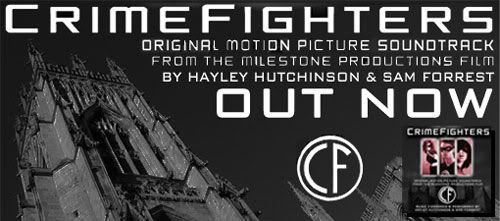 Howdy,
We are pleased to announce the latest release from Desert Mine Music is now available for download. 'CrimeFighters - Original Soundtrack' is an album of music specially created by Hayley Hutchinson and Sam Forrest for the Milestone Productions film 'CrimeFighters'. The film already has had rave reviews and some very exciting news that we can't tell you yet and the soundtrack sees Ms Hutchinson and Mr Forrest create their most ambitious music to date with full symphonic arrangements and bombastic orchestrations.
No plans for a physical release for this just yet but that may all change depending on stuff...
Til next time!
Desert Mine Music