THE SORRY KISSES' PLAY ALONG - OUT NOW!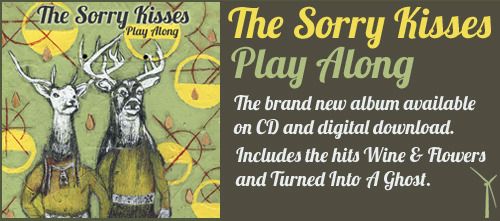 Welcome to the Desert Mine shop,
We're happy to announce that the new Sorry Kisses album Play Along is out now.
The album is available as a limited edition CD and as a digital download.
'Play Along' features ten tracks of decapitated fuzz, gnarlesome synth wurblings, extravagant heart-smearing courtesy of the core bandmembers Hayley Hutchinson and Sam Forrest, alongside the return of original drum-thwacker Micah Calabrese.