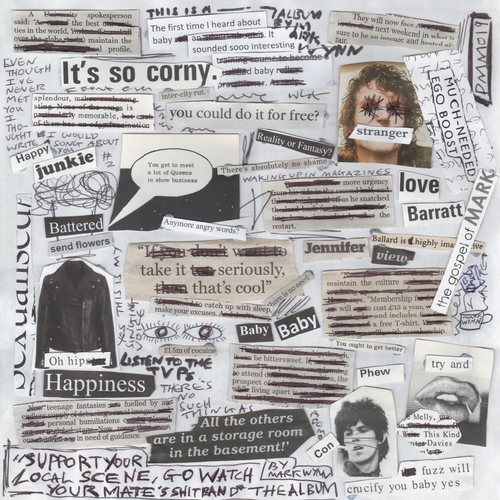 Support Your Local Scene, Go Watch Your Mate's Shit Band
Available Formats
Tracks
Price
Buy
Download Album (

MP3

)
16 tracks

£

7.99

Download individual tracks
From £0.99
Description
Mark Wynn - Support Your Local Scene, Go Watch Your Mate's Shit Band
'Support Your Local Scene, Go Watch Your Mate's Shit Band' is the latest release by York-based singer-songwriter Mark Wynn. The album features a scattering of select cuts from his series of monthly EPs he self-released in the form of fanzines left for free in bars and shops across the UK. Following his recent Tom Robinson 6Music session, Mark has constantly toured the UK and charmed audiences with his scattershot wit, acidic lyrics and his highly original lo-fi acoustic aesthetic.

Here's what Mark had to say about his latest album:

"Music blah, voice and confusion... Support Your Local Scene Go Watch Your Mates Shit Band is the title because not using it would've been an action done only with the idea that it would be harmful to the reputation and the profile... Reputation is futile, the profile is incorrect only until it is spoken through someone else... This is a mess of overheard conversations, recollections, made up stuff, scratchy guitars being called scratchy guitars, hesitant drumming and impoverished vocals spoke into the machine with the eyes closed trying not to sound like someone else is paying attention... You are not expected to be coming home until the evening time...
Absorbed in the manner it was created: go away and stop getting on my nerves...."
Tracklisting
Download Album (DMM018)